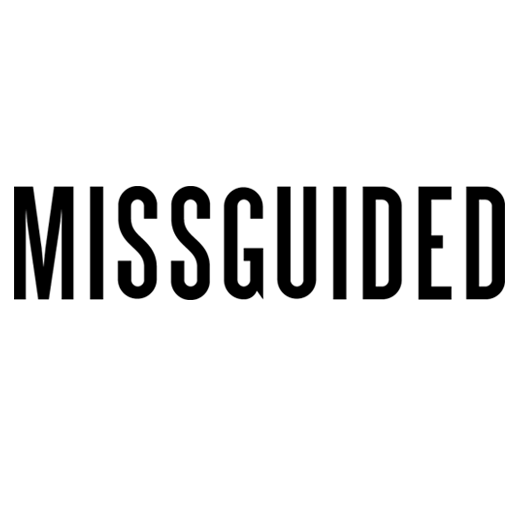 Missguided Free Returns
Missguided is a leading online fashion retailer that was launched and is based in the UK and has expanded into several other countries in Europe as well as America. They offer a huge amount of choice, with 150 to 200 new products launched on their website every week. Shopping the 'rapid fashion' on offer at Missguided allows young women to not just keep on top of the trends but actually stay ahead of them. The brand is well-known for creating replicas of celebrity outfits, allowing fans to shop similar styles in as little as a few weeks after seeing their idols wearing them.
The brand offers an enormous range of clothing including dresses, tops, jeans, shoes and accessories. It caters to a range of body shapes, with plus size, petite and tall ranges in addition to their main collection. Missguided often launches collections in collaboration with well-known celebrities, having partnered with the likes of Nicole Scherzinger and American model/ actress Amber Rose.
Shopping online for clothing at Missguided is an incredibly easy way to have new clothing delivered straight to your door, with the brand offering unlimited next day delivery for a one-off fee of £9.99 per year. Many people who shop at Missguided will order the same item in more than one size or colour and return the one they don't want. You may also wish to return a Missguided purchase if it arrives faulty or doesn't look the same as in the image.
Missguided free returns allows you to send back these unwanted items fuss free. Find out about the Missguided returns policy below. Read on to find out how to return Missguided parcels in the UK.
Missguided Returns Policy
Missguided free returns allows you to send back unwanted or faulty items within 14 days from the date of delivery. If you don't know how to return Missguided parcels, it's very straightforward. Missguided allow you to provide a reason for why you're returning the item. These include:
Doesn't suit me
Incorrect item received
Not like picture
Too big
Too small
Faulty
Quality not as expected
Arrived too late
As you can see, Missguided are willing to accept returns whether there is something wrong with the product or if you simply don't like it. This means you won't be stuck with buyer's regret when shopping from Missguided. However, Missguided are unable to accept the following items according to the Missguided returns policy:
Pierced jewellery
Cosmetics and perfume out of original cellophane packaging
Underwear and swimwear where hygiene seal has been removed
If you need to return something that meets these criteria because you've opened it to find that it's faulty, you can contact Missguided for further advice. They have an instant chat service on their website and can be contacted via social media too. This includes Twitter and Facebook direct messages. You can read the Missguided returns policy on their website too.
When returning items to Missguided, you should make sure that they haven't been worn and that the labels are still attached. They say that there should be no signs of makeup transfer or other stains, and that shoes show no signs of wear. If you have the original packaging, it's a good idea to put the items back in them. If not, make sure that it's sturdy and waterproof so your items aren't damaged on their way back to Missguided.
How to Return Missguided Parcels
Visit the Missguided website and head to the Help section. On this page, you'll find a button that says, 'Create a return'. You'll be asked to provide your order number, which can be found in your confirmation email from Missguided. You'll also need to provide your delivery postcode or your email address. This is to help Missguided confirm that they are processing the correct return. Next, you'll be asked to select which item or items from your order you'd like to return.
You can now choose which return method you'd like to use. This allows you to print off a return label at home or generate a QR code which you can scan at your nearest Missguided returns Collect Plus, Asda toyou or Doddle drop-off point. Here, you'll be able to print your returns label in participating stores.
By offering Missguided free returns as a drop off service makes sending back unwanted clothing really straightforward. You don't have to sit in waiting for a courier to come and collect your parcel. You can just drop it off while you're running your errands. What's more, you don't have to queue up at the Post Office for ages either. You can do this in many supermarkets, convenience stores and newsagents up and down the country.
There are so many Missguided returns Collect Plus drop off points in the UK that you're never far away from one… in fact, over 90% of the UK population have a Missguided returns Collect Plus location within one mile of their home. You can also use toyou, a new parcel delivery service at Asda supermarkets that lets you drop off parcels in a secure storage unit. If you live in London, your nearest drop off point may be with Doddle. Read more about the new Doddle parcel delivery service here. When you drop off Missguided free returns, you'll receive a receipt as proof of postage. So, no matter which service you choose, you can drop off your Missguided returns while picking up milk and bread.
Missguided International Returns and Tracking
Missguided free returns are exclusive to the UK. For Missguided returns from outside the UK, you may be liable to cover the return delivery costs. The costs to return a Missguided parcel from America, Australia, Spain and elsewhere will vary depending on the weight of the parcel you need to send back. The Missguided returns address will be printed on your returns slip. For reference, it is:
Missguided Returns
22 Central Park Estate
Moslet Road
Manchester
United Kingdom
M17 1PG.
The Missguided returns policy is the same in other countries as in the UK, except that the amount of time you have to send the item back may vary. In America, you have 28 days from the date of delivery to send off your Missguided returns.
Wherever in the world you send Missguided returns from, you have the added benefit of being able to track the parcel as it makes its way back to the brand. This way, you have peace of mind that your Missguided returns parcel hasn't been lost along the way. Once Missguided receive your returns, they will email you with confirmation that they have it.
Missguided aim to have the refund in your account within 3-5 working days. If you paid for your Missguided order using a gift card, the value of the refund will be returned to either the same card or a new one. If you used a discount when buying the items, you will be refunded the amount that you paid, not the full-price value of the item. The amount returned will not include your original delivery charge, if applicable.
Missguided Returns FAQs
What is the Missguided returns address?
Missguided Returns, 22 Central Park Estate, Moslet Road, Manchester, United Kingdom M17 1PG. If you are sending Missguided free returns from the UK using Missguided returns Collect Plus, toyou or Doddle, the Missguided returns address will be printed on your label.
How to return Missguided without a returns slip?
With Missguided free returns in the UK, you don't need to include a returns slip in your parcel. Instead, you should head over to the Missguided website and complete their returns form. By letting them know that your order is on the way and using the Missguided parcel label provided, they'll be able to process your return without needing a slip.
What if I can't print the Missguided returns label?
If you don't have a printer at home, don't worry. You can still use either Asda toyou or Doddle for Missguided returns. Once you've completed the returns form on Missguided's website, they'll provide you with a QR code. Simply scan this at the drop off location and a parcel label will be printed for you then and there.
When can I do a Missguided return?
If you work long hours, there's no need to worry. You have plenty of opportunities to make sure you return your Missguided parcel within the 14 day window. This is because many Missguided returns Collect Plus, to you and Doddle drop off locations have late opening hours. You may even be able to find a 24/7 location nearby.