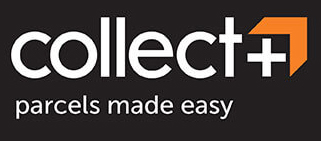 Collect Plus is a different type of parcel delivery and collection service which enables users to send, as well as receive, parcels every day of the week. The key difference between Collect Plus and other parcel delivery and collection services is that the company gives you the opportunity to pick up and send parcels, no matter where you are, and with plenty of parcel delivery stores open every day, from early until late, you're bound to find an option that's both close to you and open.
With Collect parcel delivery, you can take your pick when it comes to which parcel store you use. In fact, Collect Plus have made it easier than ever to drop off and pick up parcels, simply because there are thousands of parcel stores throughout Britain through which their service is available. Currently, the Collect Plus store network consists of more than 6500 convenience shops and newsagents, as well as supermarkets and even petrol stations.
The amount of stores through which Collect Plus services are available is so vast that 90% of all UK residents live within just one mile of a store from which they'll be able to receive a parcel. So, if it's convenience you're after when it comes to parcel delivery and collection, you can't go wrong with Collect Plus.
How Collect Parcel Delivery Works
The Collect parcel delivery service is very straightforward and all about the convenience. Whether you're delivering a parcel to Pembroke or Hampshire, you'll be able to pop into one of the 6500 stores with Collect Plus facilities during opening hours and have your parcel on its way to its destination without incident.
To start the process of sending your parcel, all you have to do is head to the Collect parcel delivery service website and enter the destination postcode. Collect couriers will then look up the postcode, meaning all you have to do is either select the house number or enter it manually. After you've entered the address, all you have to do is select one of the delivery options available. Prices for the delivery of your parcel will differ depending on the size and weight of your parcel, so before you go through with the quote, it's a good idea to measure and weigh your parcel in order to ensure you select the right option.
Once you've chosen the delivery service that's right for you, you have effectively purchased the service and you will receive a parcel label. Simply print the label out at home and stick it to your parcel and your parcel is ready to go. If you don't have any printing facilities at home, most of the 6500 stores will be able to print it for you for a minimal fee. Not all the stores will have printing facilities available, however, so it's worth checking the list of stores you can print labels at on the Collect parcel delivery service website.
When purchasing a label, you also have the option of taking out compensation cover. You are covered up to a set value, which you can check on the Collect+ website, but if you are sending valuable items, you will be able to select additional cover should you want to. Online tracking is also available as standard with all deliveries.
After you've printed and fixed the label to your parcel, all you have to do is take the parcel to your local Collect parcel delivery service store and your parcel will be on its way. Be sure to keep the receipt once you hand over your parcel to the member of staff at the store, that way you have proof you sent the parcel and you can use it to track your parcel online.
Why Choose Collect Parcel Delivery?
Collect parcel delivery is all about the convenience. With Collect parcels, you don't have to stand in a queue at the post office, or even worry about whether or not you have enough time to get to the post office before it closes. Instead, you just have to go to your local store with Collect plus facilities and send your parcel. You can send your parcel any time, day or night, while the parcel is open, so if you work long hours, you should still be able to find a store that's open early in the morning or late at night.
It frees you up from having to go to the post office, meaning you're able to send parcels at your own speed and do things your way. No matter what parcel delivery option you choose, the prices are highly competitive, and when you consider you can print your labels at home or in most of the 6500 Collect parcels stores, sending parcels really never has been easier.
Whether you run an online business and need to send parcels regularly, or you're looking to send a gift to a family member or a friend, Collect parcels allows you to send parcels from pretty much anywhere at any time. For eBay and Amazon sellers you can easily link your account to Collect Plus, making it simple and straightforward to manage all of your orders in one place. You can even create multiple labels quickly, simply by uploading a CSV file with all the address and parcel details on it.
So, no matter where you are, or where you need to send a parcel to, Collect parcel delivery offers an incredibly convenient and reliable way of getting your parcel to its destination without any fuss.
Collect Parcel Delivery Times And Prices
Sending a parcel from a Collect parcel delivery store direct to your recipient's door can be done from relatively little with the economy delivery option. Prices are scaled depending on the weight of the parcel, with the cheapest methods available for parcels weighing between 0 and 2kg, as long as the parcel complies with the size guidelines in place.
With economy delivery from Collect couriers, you can typically expect your parcel to be delivered within just three to five working days. If your item is heavier, you can still send your parcel via the economy delivery option, but the prices increase the heavier your parcel is. If you need your item to arrive sooner, you can choose the standard delivery option which will ensure Collect couriers deliver your parcel to its destination in two working days.
Small parcels weighing less than 2kg are the cheapest, and prices go up in increments for any parcel weighing 2kg or more.
One working day should be added for all deliveries being made to Northern Ireland and the Isle of Wight as well as the Isle of Man and the North of Scotland. For deliveries to the Scottish Islands, you may have to add up to five extra working days.
If it's more convenient for the recipient, you can send your parcel to their nearest store with Collect plus services. Called 'Store to Store', the service is available with economy delivery times only, and costs the same as the economy store to door service.
Once you've purchased your label online via the Collect Plus website and taken your parcel to your local Collect Plus store, your parcel will be delivered by Collect couriers much like any other parcel service. Deliveries are carried out between 7am to 9pm Monday to Friday. It's worth noting that timed delivery slots are not available with Collect Plus.