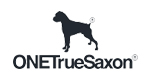 One True Saxon is a menswear brand that was founded in the UK in 2000 and is owned by the JD Sports conglomerate. They have been manufacturing leading men's fashion ranges for over 15 years, and have developed a reputation for producing some of the best men's clothes on the market. You can now purchase One True Saxon goods on the Scotts Menswear website.
Firstly, for checking the in-depth One True Saxon returns policy, we recommend that you visit the One True Saxon online store, as they'll have the most up-to-date information regarding deliveries and returns. However, we will always do our best to provide as much information regarding One True Saxon returns as possible to help you answer any questions on deliveries on your purchased items.
One True Saxon follows a pretty standardised delivery system as they offer shipping to any UK destination, more information on this below, for a delivery time of up to five working days. This costs £3.99 or is free for any orders over the cost of £70. Unfortunately, they cannot deliver to PO boxes, and they count the Channel Islands as an international parcel delivery, so different charges will apply. It is also worth noting that different charges will apply if any promotional activity is occurring on the online store, so it's worth checking up on that in full before placing your order and confirming delivery.
You can also receive next day delivery to any location on the mainland for £4.99 as long as the order is placed before 9pm on a Sunday to Friday, or before 8pm on a Saturday. Unfortunately next day delivery isn't possible to the following postcodes: BT, GY, IM, IV, JE, KA28, KW11-17, HS, Ph42-35, ZE.
Return Your One True Saxon Parcel
One True Saxon offer free delivery on all items purchased if the cost of your order is over £70 and you live on the UK mainland. You'll also be able to get text updates on your delivery and arrange for specific delivery requirements with each individual courier company. You can also request a delivery for a time slot to the closest hour, however, this will cost £5.99 due to the logistical implications of delivering at specific times.
However, if you're not happy with the item that you have bought, you'll be able to benefit from the great One True Saxon returns policy of 14 days to decide whether you'd like to return the item. The One True Saxon returns team, through the Scotts website, offer a variety of ways to return a parcel. One option is through Doddle, a service where you can leave your parcel in over 68 locations in the UK, either in shops, train stations, or drop-off points, and a Doddle representative will then pick it up and do the hard work of returning the parcel. Or you can leave your parcel at over 4,500 locations across the UK for a One True Saxon returns pickup, working in a similar way to Doddle but only covering you for up to £50 worth of goods.
If you have ordered your parcel from an international location and wish to arrange One True Saxon parcel returns, you will unfortunately have to pay the full price of delivery back to one of our locations. This can be delivered to the following address below:
Scotts Internet Returns
Door 2
Kingsway Business Park
Rochdale
England
OL16 4FW
If your delivered item is faulty or is not what you have ordered, you will simply have to get in touch with the One True Saxon parcel returns team and they will then do their best to solve the issue. Despite this option for One True Saxon parcel returns being an inconvenience, they will cover all costs incurred if they have made a mistake, in line with the One True Saxon returns policy.
One True Saxon Couriers
Currently, One True Saxon deliver to the UK and to international addresses, however, there are also some exceptions to addresses they deliver to in the UK. Currently, One True Saxon do not send to addresses outside of the mainland UK and Ireland.
For orders to the mainland UK and Ireland, the delivery is free if your order is over £70, and the cost of delivery is £3.99 if it is below this amount for delivery in the next five days. However, if you'd like to specifically get your parcel the next day, the cost is only slightly higher at £4.99 to UK addresses, and if you'd like to specify the time of delivery, which is convenient to not leave you waiting around, you're only looking at a small increase at a cost of £5.99.
One True Saxon operate with a few different couriers but will often use Royal Mail as a standard form of delivery and so will revert to ParcelForce as the default courier. This will make sure you get a quick and efficient service, but of course, this will depend on the dimensions of your parcel and the options that you have selected. Delivery will usually take around five working days to arrive, dependent on your chosen courier, or if you choose to pay extra, you can achieve a smaller waiting time. The service is likely to be of the same quality, with the only thing changing being the waiting time.
All courier services will offer their own form of tracking for your parcel delivery. The default courier service used by One True Saxon will allow you to easily track your parcel, and the text message service which is available for a slight extra price at £5.99 will ease your delivery process as you'll know when to expect your parcel delivery to the nearest hour.
Tracking Your One True Saxon Order
Tracking your One True Saxon order is a relatively easy process and it purely depends on contacting the courier which is delivering your parcel. One True Saxon offer different options to residents of mainland UK and Ireland, giving you the chance to be in your home at the exact time. This is particularly helpful if you're a working professional and have to plan your day around the timings of a certain delivery, something no one wants to do!
So if you're after an item of clothing from one of the UK's leading menswear designers, you should have all of the information you need to place an order on our Parcel Delivery website. Helpfully listed above are all of the delivery and returns policies for this nationwide chain, which operates on both their online platform and in store. While the store delivers to almost all addresses in the UK and Ireland, it's worth double-checking their returns policy, and also checking that if you are in an area that struggles to get collections, the item is something you are completely certain about.